Lynn Scarlett
The Nature Conservancy
Former Deputy Secretary and Chief Operating Officer of the U.S. Department of the Interior, Lynn Scarlett is worldwide Managing Director for Public Policy at The Nature Conservancy and Global Climate Strategy Lead. In these roles, Scarlett directs all policy in the United States and the 70 countries in which TNC operates.
Scarlett also served at Interior as the Acting Secretary of the Interior in 2006. While Interior's Deputy Secretary, Scarlett initiated and chaired the Department's Cooperative Conservation Working Group and its first-ever Climate Change Task Force. She chaired the nation's Wildland Fire Leadership Council. She served on the Executive Committee of the President's Management Council.
Lynn is author or co-author of publications on climate change adaptation; ecosystem services; large landscape conservation; and science and decision making. She chairs the Science Advisory Board of NOAA, co-chairs the Landscape Conservation Cooperatives Council established in 2014 by the U.S. Department of the Interior, and co-chairs the National Academy of Sciences Sustainability Roundtable. She received her Bachelor's and Master's degrees in political science from the University of California, Santa Barbara, where she also completed her Ph.D. coursework and exams in political science and political economy.
Fred Allendorf
University of Montana, Missoula
Dr. Fred Allendorf is a Regents Professor Emeritus at the University of Montana. He has worked in collaboration with Montana Fish, Wildlife and Parks on the effects of hybridization with rainbow trout on conservation of native cutthroat trout since 1976. His overarching research philosophy has been that the most exciting basic research questions in genetics are also those that have valuable practical applications in conservation and fisheries.
Fred received his Ph.D. in Fisheries and Genetics from the University of Washington in 1975, and he was a postdoctoral scholar at the University of Aarhus in Denmark and Nottingham University in England. He has been a Fulbright Scholar at Victoria University of Wellington in New Zealand and at the University of Western Australia. He was elected a Fellow of the American Association for the Advancement of Science (AAAS) 1987, and he was elected President of the American Genetic Association in 1997. He received the American Fisheries Society's Award of Excellence in 2011, and received the Molecular Ecology Prize from the journal Molecular Ecology in 2015. The second edition of his co-authored book Conservation and the Genetics of Populations was published in 2013.
F. Joseph Margraf
American Fisheries Society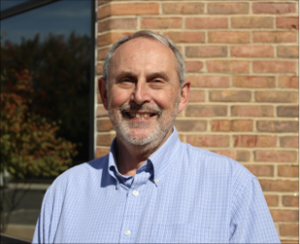 Joe Margraf is the current President of the American Fisheries Society.  He retired at the end of August 2016 as supervisor of U.S. Geological Survey Cooperative Fish and Wildlife Research Units in the western US.  He served in the Coop Unit program since 1980 at Ohio, West Virginia, Maryland, and Alaska, where he was major advisor for over 50 graduate students and on the graduate committees of over 75 others.
Joe has authored or co-authored over 100 publications and technical reports and over 100 presentations for scientific meetings.  Joe has been an AFS member since 1972 and life member since 1984.  He received his BS degree in Fisheries from Cornell University, and MS and Ph.D. degrees from Texas A&M University.  Joe is Past President of the Education Section, the Fish Habitat Section, and the Western Division.  He also served six years as the AFS Constitutional Consultant.  He has received both the AFS Distinguished Service and Meritorious Service awards, and was in the inaugural group of AFS Fellows.  He and his wife presently live in Pagosa Springs, CO.
Bethann Merkle
Wyoming Migration Initiative
Bethann Garramon Merkle is an artist, writer, and science communicator who blends visual storytelling and journalism. She is passionate about a) integrating drawing into education, research, and communication efforts, and b) the role stories play in shaping public perspectives of science and ecology topics. On staff with the Wyoming Migration Initiative, she helps researchers enhance broader impacts initiatives, enhance their own communication skills, and create images that convey research results. You can find more information about her at www.ecologicallytruestory.org.