Volunteer Opportunities
Would you like to get involved at the 2018 WDAFS/MT AFS Annual Meeting? Volunteering is a great way to network and learn more about AFS. In addition, volunteering is a perfect opportunity to give back to AFS.  Deepen your involvement, make great connections, and learn what it takes to put on a successful meeting!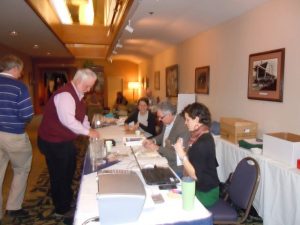 We need volunteers to help with registration, audio/visual, signage, and continuing education. Please consider being a volunteer today!
Student Volunteers – Contact Tessa Minicucci ([email protected]) or Britta Baechler ([email protected])
Professional Volunteers – Contact Jeff Falke ([email protected]) for now.